Welcome to Journal Creations, dedicated to all those who aim to represent not the outward appearance of things, but their inward significance. I stock my shop with journals and planbooks to fit every need and am readily available to help you choose the perfect journal that fits your lifestyle. My stock is always changing, so check back soon.
---
Featured Series:

On-The-Go Floral Errand Runners
Carry these fun errand sized notebooks with you to help you keep organized when on-the-go. Use them for your grocery, errand or to-do list. Jot down your menu plans and recipes on these handy pages. Use them for budgets, goals or long term projects. Or, simply use them as your monthly journal or planbook. The choices are endless.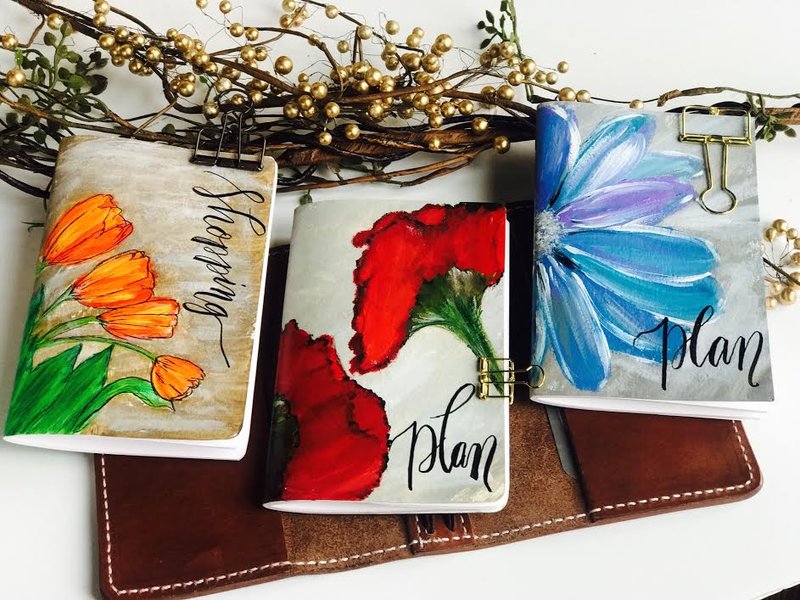 ---
Travel Journals
Going on an Adventure? I'd love to design and create a travel journal for you. Check out the details here