---
Monthly Subscription Box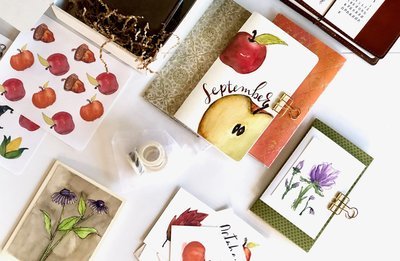 For those of you who love to Journal and Plan, my Monthly Journal & Planner Box is just for you!   It's loaded with all the journal and planner goodies you'll need to document your days for an entire month and delivered right to your front door. 
Click the Link Below for more information!!
---
The Stationery Box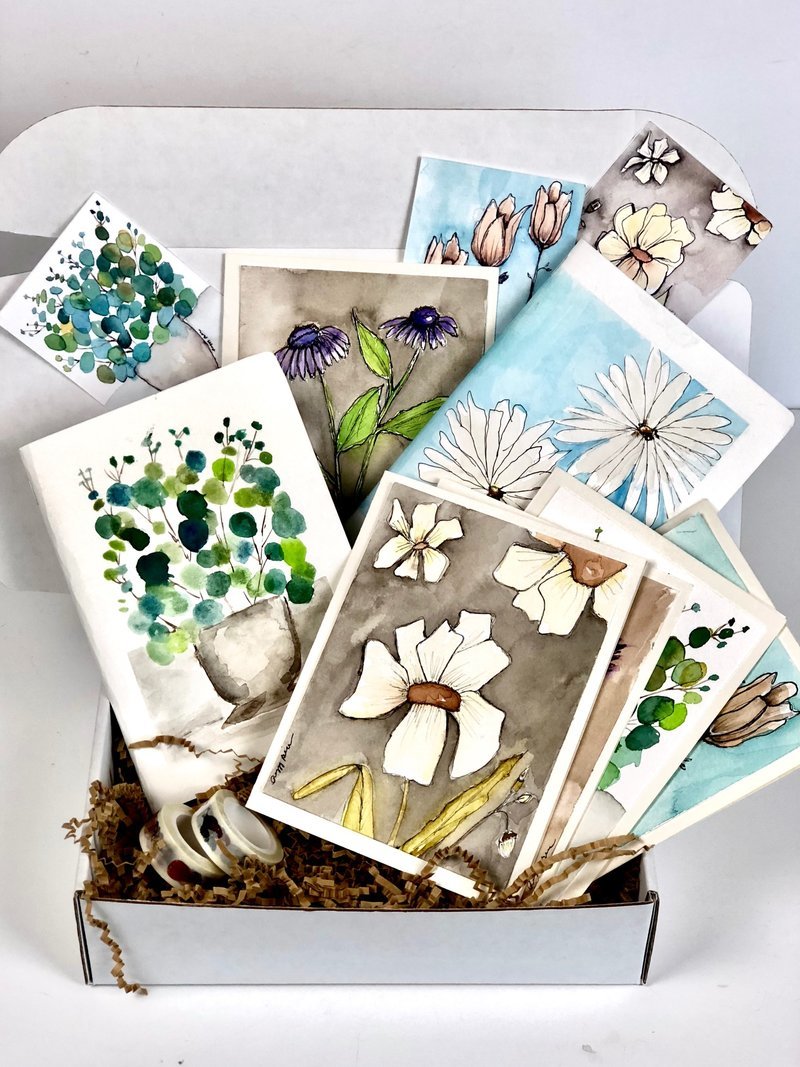 This box of true paper bliss offers high quality, unique, hand painted stationary.
You will receive a box of beautifully curated stationary hand selected from my original art.  These carefully chosen and designed items will inspire creativity and help support your love of writing, journaling, stationery, and note-taking. The themes will change seasonally and a Holiday Stationery Box will be offered.  This Box makes a wonderful gift for the stationery & paper lover in your life and can be personalized to your liking.  Specify cover script and personal names to be added to the book at the time of ordering.

The Seasonal Subscription Box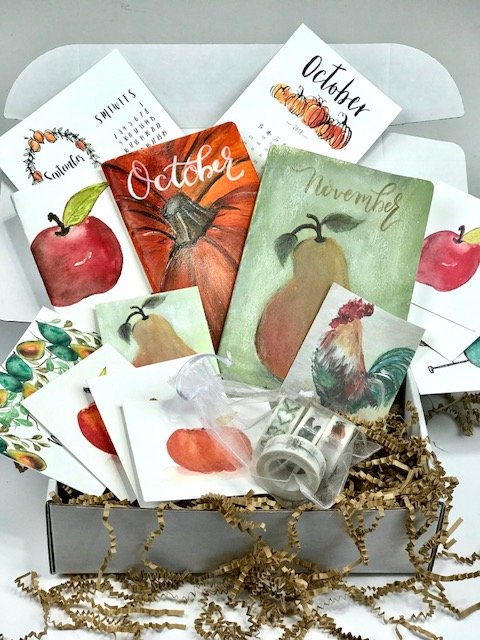 For those of you who love to Journal and Plan, I have news that I think you'll love!   I'm proud to offer you My Seasonal Journal & Planner Box!!   It's loaded with all the journal and planner goodies you'll need to document your days for an entire season and offered to you at extra savings. (This Subscription Box is the most economical - My gift to you!!)

Click the link for more information on my Seasonal Sub Box