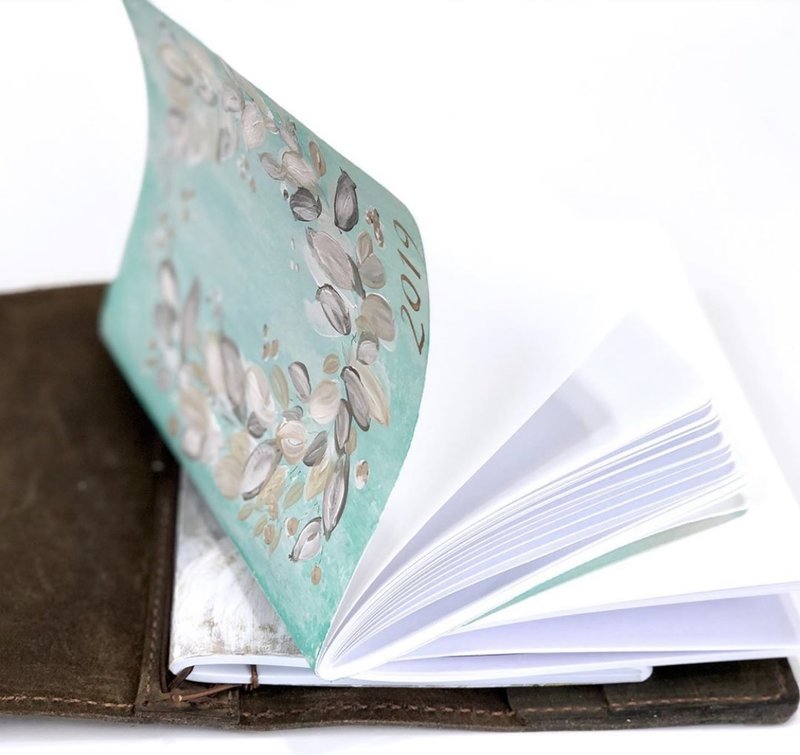 ---
The Journals

Here at Journal Creations, I pride myself in creating journals and planners which include a 140lb Mixed Media Cover beautifully hand painted with my original Artwork that wraps around to the back cover.  Inside are 80pgs (front and back) of gorgeous 32lb Mixed Media Paper that holds up to most art mediums.  Included with each journal/plan-book is a hand painted dashboard and back cover graphic.   I welcome requests for hand scripted cover titles or monthly cover titles at no extra charge. 

Custom orders are always accepted.  Any design or art that you see in my shop, on my Facebook page, or on my instagram feed, can be made into a hand painted Journal of your choice.  Mix up the months, scripting and cover wording any way you'd like.  I welcome all personalization at no extra charge.  
---
The Sizes
I'm proud to announce that I currently offer Journals and Planners in 9 Sizes!

Sizes: 
(A5) - 8.25 x 5.25 inches

(Wide) - 8.25 x 5
(Narrow) - 8.25 x 4.5
(Personal) - 6.5 x 3.75
(B6) - 7 x 5
(B6 Slim) - 7 x 4.25
(A6) - 5.8 x 4.1
(Field Note/Pocket) - 5.5 x 3.5
(Passport) - 5 x 3.5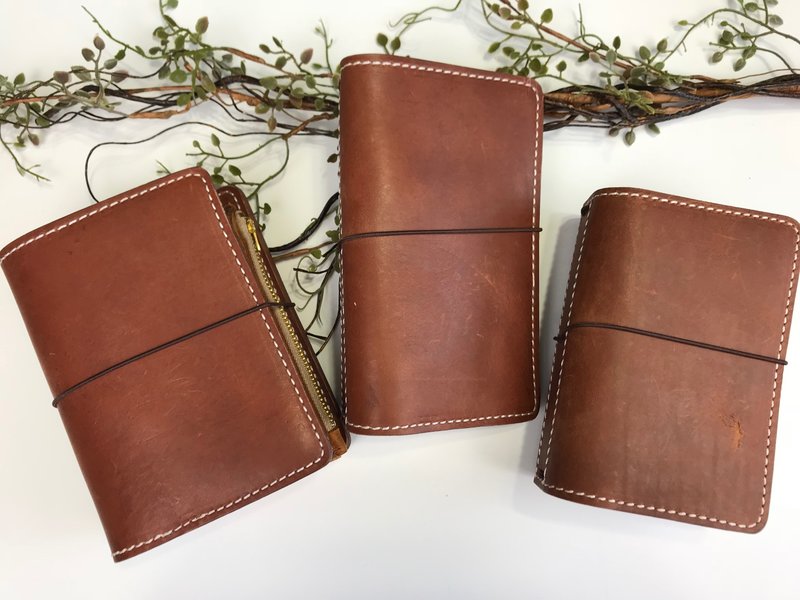 ---
The Hand Painted Calendars


Calendars are a wonderful add-on option for your monthly plan book or journal.  Each calendar is a two page spread and includes my original art which I hand paint with the highest quality acrylics.  

From book to book, customer to customer, each design is individual and unique.  You'll find the option to add on a calendar when placing your order.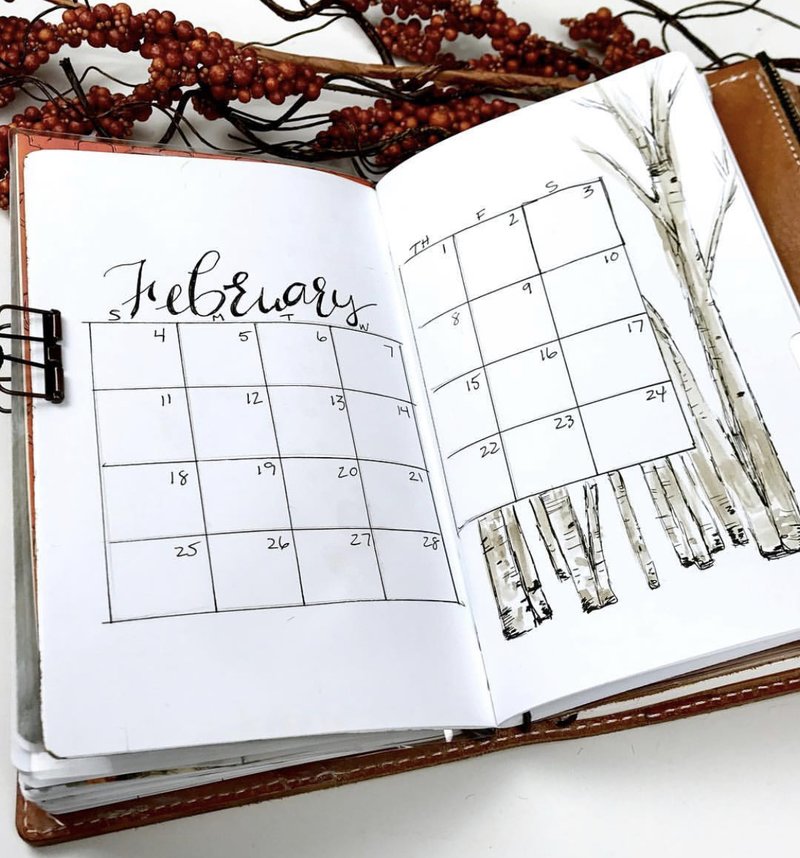 ---
The Turnaround Time & Delivery



Journal Creations is a very small studio. I am an independent artist who paints every order by hand.  Usually, turn around times are faster than stated but I want to be completely transparent. Thank you for your patience. It'll be worth the wait!
If you feel I've forgotten about your order, please feel free to contact me and let me know! I'll be happy to give you an updated estimated delivery date anytime.