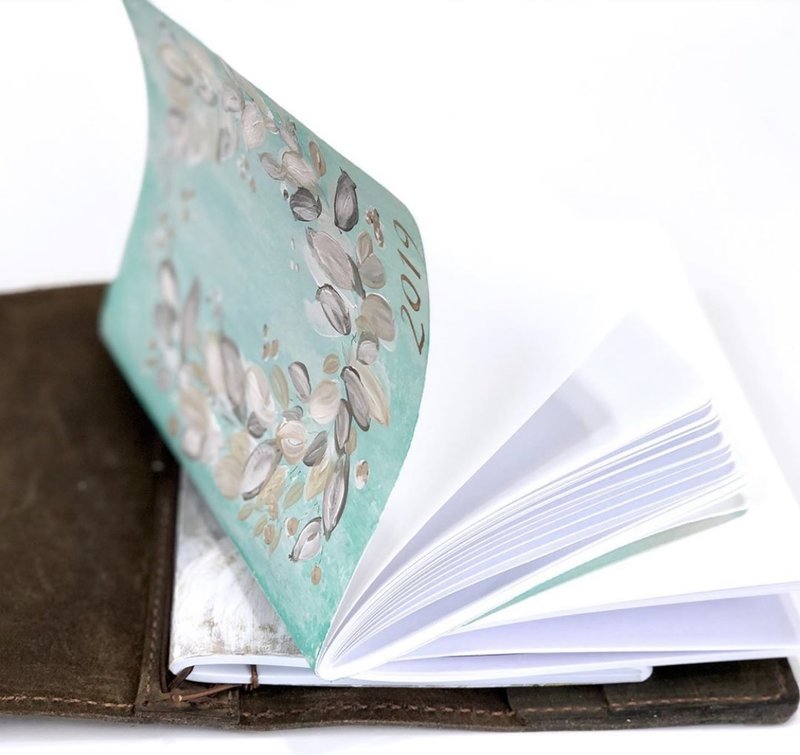 ---
The Journals
Journal Creation's custom line of hand painted journals are created not only as a place for you to journal and plan, but also as a beautiful piece of keepsake original art.
Each Journal has a hand sewn binding and is filled with 80 pages of STRATHMORE Pure Cotton paper. All Journals include Hand Painted Front and Back Covers as well as a hand painted inside front page (commonly referred to as a dashboard!)  Customization is always free.  Choose your desired cover script at no extra charge.
Each journal cover is made of heavy duty mixed media card stock designed to last!  All covers are signed and then treated with a permanent varnish medium which protects the painted surface from Fading and from the environment and the pigments from ultraviolet light
Because each journal is a piece of painted art started at the time of order placement, please allow 2+ weeks for delivery
The Sizes
I'm proud to announce that I currently offer Journals and Planners in 9 Sizes!

Sizes: 
(A5) - 8.25 x 5.25 inches

(Wide) - 8.25 x 5
(Narrow) - 8.25 x 4.5
(Personal) - 6.5 x 3.75
(B6) - 7 x 5
(B6 Slim) - 7 x 4.25
(A6) - 5.8 x 4.1
(Field Note/Pocket) - 5.5 x 3.5
(Passport) - 5 x 3.5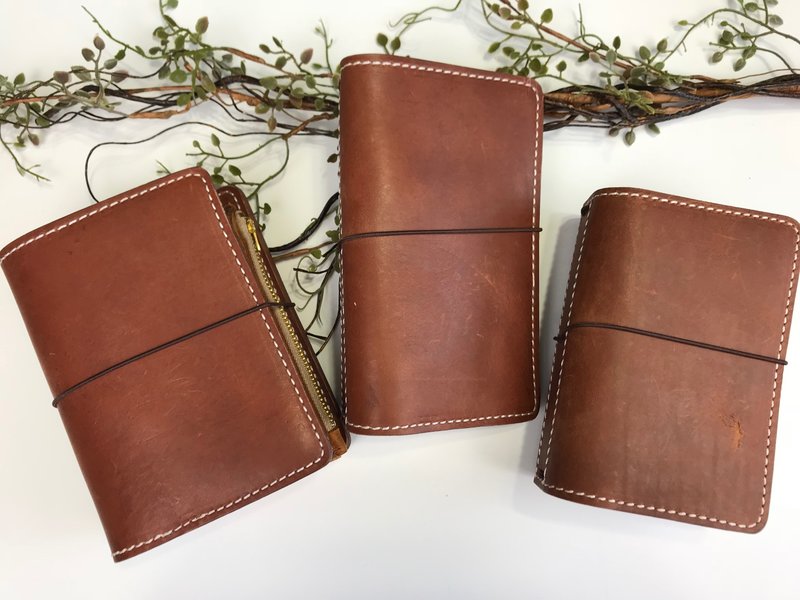 ---
The Hand Painted Calendars


Calendars are a wonderful add-on option for your monthly plan book or journal.  Each calendar is a two page spread and includes my original art which I hand paint with the highest quality acrylics.  

From book to book, customer to customer, each design is individual and unique.  You'll find the option to add on a calendar when placing your order.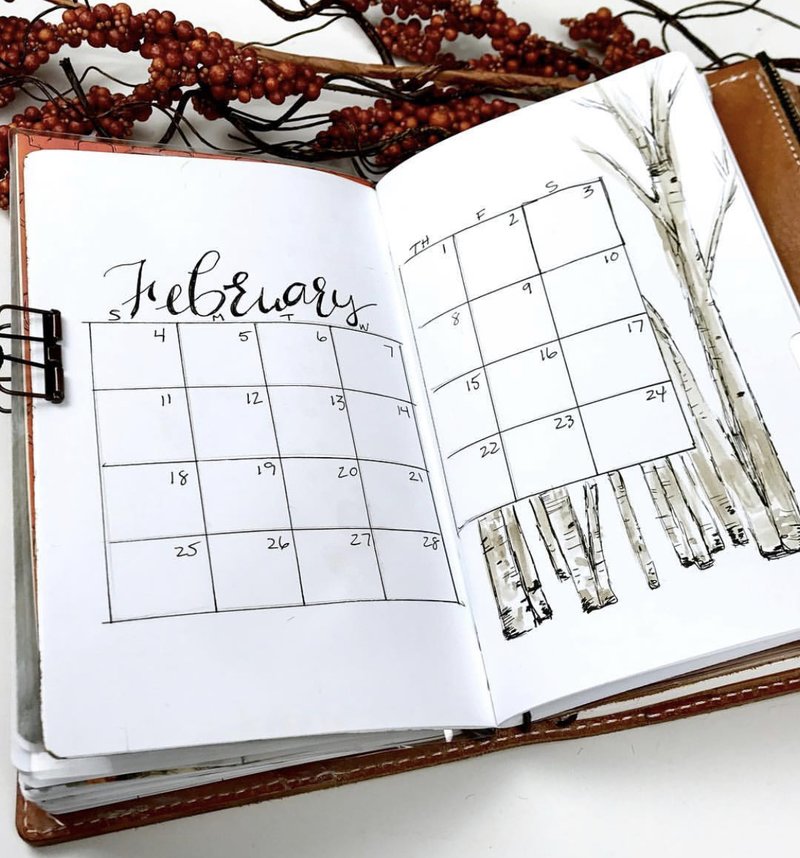 ---
The Turnaround Time & Delivery



Journal Creations is a very small studio. I am an independent artist who paints every order by hand.  Usually, turn around times are faster than stated but I want to be completely transparent. Thank you for your patience. It'll be worth the wait!
If you feel I've forgotten about your order, please feel free to contact me and let me know! I'll be happy to give you an updated estimated delivery date anytime.